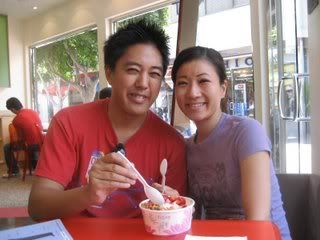 A Break from Wedding Planning at Fiore (Pinkberry Sucks!)
I just saw a dragonfly. It was the color of a rusted nail, whizzing over one of the brick waterfalls that divide my office tower from Yuri's.
We're both working in the Valley now. By a strange coincidence -- I would call it a blessing -- I landed a job in the same office complex as her. The owner throws parties every now and then, like last week, when we got to play nine holes of putt-putt on the plaza between our buildings, then enjoy a lunch buffet and ice cream.
(
Read more...
Collapse
)